restaurant complete details in ALBAVILLA city, Como with Creative cuisine. restaurant Il Cantuccio and address Via Dante 34-36, 22031, with chef name Rosangela Foresti and air conditioning area with meeting room available and reservation available with parking space and outdoor posts ( terrace ).Complete informations and reservation for restaurant Il Cantuccio in city ALBAVILLA, province Como in Italy
Restaurant Il Cantuccio
Address and reservation informations Restaurant
Il Cantuccio
Via Dante, 34-36
22031 ALBAVILLA(CO)

Telephone Number :+39 31- 628736

Fax : +39 31- 627189
Localizare pe harta Restaurant Il Cantuccio
Ambiance Restaurant Il Cantuccio
Restaurant Type
Number of seats

Ambiance
Cuisine
Speciality
Air conditioning
Meeting Room

Restaurant Owner
Chef Name
Maitre Name
Sommelier Name

Restaurant
34-36 in 2 rooms
Posti aperti : SI
Romantic [ Nothing in particular ]
Creative
Storione marinato, Maltagliati con salsiccia e zafferano, Bianco di rombo con zabaione gratinato
Unavailable
1 rooms ;
40 persons
Angelo Foresti
Rosangela Foresti

Angelo Foresti

Curiosity

Intimo ed accogliente, Il Cantuccio è nascosto nel centro storico del paese all'ombra del campanile. Per la bella stagione c'è una fresca e moderna veranda, per l'inverno una saletta con antico camino. Sempre, una cucina attuale con salde radici nelle tradizioni e tanta tranquillita'

Other informations and details

Il Cantuccio nasce nel 1980, dopo un?attenta ristrutturazione d?una vecchia casa contadina, nel centro storico di Albavillla.E? un ristorante volutamente mantenuto di piccole dimensioni e può ospitare solo poche persone contemporaneamente. Il suo proprietario, Angelo Foresti, crede esclusivamente nella cucina cosiddetta dell?amore. I frequentatori di questo locale, possono essere personaggi famosi o gente comune. Ma una cosa è certa, tutti loro amano il bello e il buono della tavola.Atmosfera di campagna, come racconta la storia delle mura di questo locale: un bel camino, travi a vista, pavimento in cotto lombardo, un?antica grata nel muro, tavoli apparecchiati con semplice eleganza, stoviglieria di tono e comode sedie antiche di legno con cuscino in piumino fanno di questo Cantuccio un luogo di vero ristoro, lontano dalla vita di città, ma nello stesso tempo a quattro passi da Como, da Lecco, dalla Svizzera e a mezz?ora da Milano.In cucina sotto la direzione di Rosangela, moglie del titolare, operano vari e validi aiuti, tutti con l?intento dare il massimo delle loro capacità e questo, penso non sia poco.Il servizio in sala è capeggiato da Roberto, un attento e premuroso cameriere, aiutato da Silvia, caso raro di giovane delicata e precisa, mentre Angelo Foresti, già collaboratore della guida ai Vini d?Italia, sommelier da vecchia data, sempre aggiornato, quando gli ispira, si dedica anche al servizio dei vini.A dimostrazione di tutto questo, la stampa enogastronomica nazionale e straniera ha da sempre tenuto in grande considerazione le qualità di questo piccolo locale, elogiandole spessissimo sulle più qualificate testate enogastronomiche di tutto il mondo.
Prices and votes for Restaurant Il Cantuccio
Menu price: 40,00-50,00 euro (without drinks)
Restaurant Il Cantuccio
This restaurant is listed in: :
BMW : 9 (4) TCI 2002 : 8.5 (3) Panorama 2002 : 9 (9) Italy Hotels : 7 (0) Espresso 2002 : 8.5 (15) Veronelli 2002 : 9 (93) Gambero 2002 : 9 (80) Michelin 2002 : 9 (3) Golosario 2002 : 7 (0)
Between parentheses is the vote as in original gude
Our Vote: 8.44
Open hours and holiday Restaurant Il Cantuccio
Holiday : Mai
Closing : Monday at lunch
Monday at dinner
Tuesday at lunch

Deschis tarziu: No
Rezervare obligatorie : Yes
Parcare : No

Restaurants in the same zone with Restaurant Il Cantuccio
Restaurants in Italy with cuisine Creative
Il Cantuccio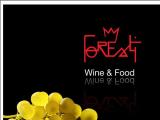 City ALBAVILLA
province CO
Il Cantuccio
Vote Restaurant Il Cantuccio
Add a comment for Restaurant Il Cantuccio
Last comments for Restaurant Il Cantuccio
There are no comments added.
Italy Restaurants Search
Best restaurants in Italy(rank)

Al Vedel
( 7.33 ) in COLORNO , province PR

Parma Rotta
( 7.33 ) in PARMA , province PR

Gigiole'
( 8.00 ) in BRISIGHELLA , province RA

Bismantova
( 8.00 ) in CASTELNOVO NE' MONTI , province RE

Al Lido
( 7.42 ) in MUGGIA , province TS

Orestorante
( 7.79 ) in PONZA , province LT

Antico Ristorante Pagnanelli
( 7.58 ) in CASTEL GANDOLFO , province RM

Da Mario
( 7.13 ) in ROMA , province RM

Zampagna
( 7.25 ) in ROMA , province RM

Da Benito al Bosco
( 7.72 ) in VELLETRI , province RM
The best Restaurants

Stendhal da Bruno
( 7.00 ) in COLORNO , province PR

Da Taverna Stelio Cigui
( 7.80 ) in MUGGIA , province TS

Daneu
( 7.13 ) in VILLA OPICINA , province TS

Vicolo di Mblo'
( 7.71 ) in FONDI , province LT

Dell' Hotel Shangri La' Corsetti
( 7.70 ) in ROMA , province RM
The best Trattorie

Al Pappagallo
( 7.92 ) in BOLOGNA , province BO

La Capanna da Eraclio
( 7.50 ) in CODIGORO , province FE

Cappello
( 7.50 ) in RAVENNA , province RA

Altran
( 7.50 ) in RUDA , province UD

La Colombaia
( 7.75 ) in CASSINO , province FR
The best Pizzerie / Pizza

La Bandiera
( 8.14 ) in CIVITELLA CASANOVA , province PE

Antica Osteria Etrusca
( 6.00 ) in MARZABOTTO , province BO

Griglia d'Oro
( 7.30 ) in SAN VITO AL TAGLIAMENTO , province PN

Antico Ristorante Pagnanelli
( 7.58 ) in CASTEL GANDOLFO , province RM

Porto di Ripetta
( 7.67 ) in ROMA , province RM
The best Wine Bar / Wine shop

La Rupe
( 7.50 ) in SASSO MARCONI , province BO

Al Giardinetto
( 8.50 ) in CORMONS , province GO

Al Ponte
( 7.25 ) in AZZANO DECIMO , province PN

Al Marinaio
( 8.00 ) in UDINE , province UD

Bassetto
( 7.38 ) in FERENTINO , province FR
The best Ethnic Restaurants

Da Giulia Fogli
( 6.70 ) in COMACCHIO , province FE

La Noce
( 7.93 ) in SERRAMAZZONI , province MO

La Risacca
( 7.00 ) in LATINA , province LT

Camponeschi
( 8.00 ) in ROMA , province RM

Dell' Hotel Majestic, la Veranda
( 7.80 ) in ROMA , province RM
Articles
Restaurant owner registration
Login to your account