restaurant complete details in ERBUSCO city, Brescia with Creative cuisine. restaurant Gualtiero Marchesi and address Via Vittorio Emanuele 11, 25030, with chef name Gualtiero Marchesi and air conditioning area and reservation available with parking space and outdoor posts ( terrace ).Complete informations and reservation for restaurant Gualtiero Marchesi in city ERBUSCO, province Brescia in Italy
Restaurant Gualtiero Marchesi
Address and reservation informations Restaurant
Gualtiero Marchesi
Via Vittorio Emanuele, 11
25030 ERBUSCO(BS)

Telephone Number :+39 30- 7760562

Fax : +39 30- 7760379
Localizare pe harta Restaurant Gualtiero Marchesi
Ambiance Restaurant Gualtiero Marchesi
Restaurant Type
Number of seats

Ambiance
Cuisine
Speciality
Air conditioning
Meeting Room

Restaurant Owner
Chef Name
Maitre Name
Sommelier Name

Restaurant
11 in 0 rooms
Posti aperti : SI
Elegant [ Very nice ]
Creative
Menù di degustazione.
Unavailable
No

Gualtiero Marchesi



Curiosity

Il ristorante è all'interno della tenuta "L'Albereta" in Franciacorta.

Other informations and details

Così Gualtiero Marchesi "Presentare il mio ristorante, implica parlare della mia cucina. I piatti che propongo in Franciacorta, non sarebbero gli stessi se operassi in Baviera o in Sicilia; questo perché amo utilizzare gli ingredienti del territorio e operare sulle ricette della tradizione locale per poi proporre anche piatti nuovi, ma in sintonia con l'ambiente in cui sono inserito. E la mia cucina italiana, grazie alla schiettezza degli ingredienti di cui dispongo, è tesa alla costante ricerca della freschezza del gusto, sottolineato dall'uso di erbe aromatiche, da salse spesso crude come il pesto, la salsa di pomodoro, l'olio emulsionato con il limone ecc. L'Insalata di Spaghetti alle Vongole Crude è un piatto essenziale, così come lo sono le Penne, Asparagi e Gamberi o il Branzino ai Finocchi. Un altro lavoro che mi ha impegnato soprattutto nel passato è stata la ricerca l'equilibrio della preparazione, non già nel piatto di servizio come vuole la tradizione, ma in quello individuale dei miei clienti. In cucina, cioè, monto il piatto che il cameriere, senza altra aggiunta, porta direttamente al tavolo dell'ordinazione. Si tratta di una tappa ormai consolidata da anni in tutto l'occidente, che permette al cuoco di costruire piccole opere d'arte in cui colori e forme armonizzano in un tutt'uno".
Prices and votes for Restaurant Gualtiero Marchesi
Menu price: mai mult de 70,00 euro (without drinks)
Restaurant Gualtiero Marchesi
This restaurant is listed in: :
Michelin 2002 : 10 (4) Gambero 2002 : 9.5 (87) Espresso 2002 : 8.5 (16) Italy Hotels : 7 (0) Veronelli 2002 : 10 (105) Panorama 2002 : 10 (10) BMW : 9 (4) TCI 2002 : 10 (4) Accademia 2002 : 8.5 (3)
Between parentheses is the vote as in original gude
Our Vote: 9.17
Open hours and holiday Restaurant Gualtiero Marchesi
Holiday : 10 Gen-20 Feb
Closing : Saturday and Sunday

Deschis tarziu: No
Rezervare obligatorie : Yes
Parcare : Yes

Restaurants in the same zone with Restaurant Gualtiero Marchesi
Restaurants in Italy with cuisine Creative
Gualtiero Marchesi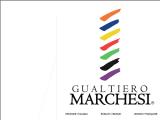 City ERBUSCO
province BS
Gualtiero Marchesi
Vote Restaurant Gualtiero Marchesi
Add a comment for Restaurant Gualtiero Marchesi
Last comments for Restaurant Gualtiero Marchesi
There are no comments added.
Italy Restaurants Search
Best restaurants in Italy(rank)

Bagno Sole
( 7.20 ) in PORTO GARIBALDI , province FE

Le Dune
( 7.75 ) in MARIANO DEL FRIULI , province GO

Ciasa de Gahja
( 6.70 ) in BUDOIA , province PN

Hostaria Vecchia Cecchini
( 6.75 ) in PASIANO DI PORDENONE , province PN

La Briciola
( 7.56 ) in GROTTAFERRATA , province RM

Sora Lella
( 7.43 ) in ROMA , province RM

Al Boschetto
( 7.00 ) in SORI , province GE

Birreria Italia
( 8.00 ) in SANREMO , province IM

Marco Polo
( 7.50 ) in VENTIMIGLIA , province IM

Villa Elia
( 7.00 ) in CALIZZANO , province SV
The best Restaurants

Costa Filietto
( 7.00 ) in MEZZANO SCOTTI , province PC

Antica Trattoria Cattivelli
( 7.00 ) in MONTICELLI D'ONGINA , province PC

Da Afro
( 7.25 ) in SPILIMBERGO , province PN

Chinappi
( 7.72 ) in FORMIA , province LT

Il Caminetto
( 8.00 ) in TERRACINA , province LT
The best Trattorie

Il Bagattino
( 7.33 ) in FERRARA , province FE

San Nicola
( 7.72 ) in BOBBIO , province PC

Nautilus- Da Franco
( 7.50 ) in CERVIA , province RA

Tre Merli
( 6.50 ) in TRIESTE , province TS

Acqua Pazza
( 7.63 ) in PONZA , province LT
The best Pizzerie / Pizza

Pellicciari
( 7.00 ) in CASTIGLIONE DEI PEPOLI , province BO

Antica Osteria Da Bianchini
( 6.75 ) in FELINO , province PR

Nonna Bianca
( 7.10 ) in TRECASALI , province PR

Lago di Gruma
( 7.58 ) in CAMPEGINE , province RE

Il Pedrocchino
( 7.89 ) in SACILE , province PN
The best Wine Bar / Wine shop

Al Balaor
( 7.00 ) in GRADO , province GO

La Risorta
( 7.70 ) in MUGGIA , province TS

Dell' Hotel Astoria Italia
( 8.00 ) in UDINE , province UD

La' di Moret
( 7.63 ) in UDINE , province UD

Villa Ferrari Relais
( 7.50 ) in CEPRANO , province FR
The best Ethnic Restaurants

Leon D'Oro
( 7.00 ) in PARMA , province PR

Tratoria De Toni
( 7.25 ) in GRADO , province GO

Antica Trattoria Suban 1865
( 7.81 ) in TRIESTE , province TS

Kursaal
( 8.06 ) in SAURIS , province UD

Presidente
( 8.00 ) in ROMA , province RM
Articles
Restaurant owner registration
Login to your account