restaurant complete details in MILANO city, Milano with Creative cuisine. restaurant Sadler and address Via Troilo Ettore 14, 20136, with chef name Claudio Sadler and air conditioning area and reservation available with parking space .Complete informations and reservation for restaurant Sadler in city MILANO, province Milano in Italy
Restaurant Sadler
Address and reservation informations Restaurant
Sadler
Via Troilo Ettore, 14
20136 MILANO(MI)

Telephone Number :+39 2- 58104451

Fax : +39 2- 58112343
Localizare pe harta Restaurant Sadler
Ambiance Restaurant Sadler
Restaurant Type
Number of seats

Ambiance
Cuisine
Speciality
Air conditioning
Meeting Room

Restaurant Owner
Chef Name
Maitre Name
Sommelier Name

Restaurant
14 in 0 rooms
Posti aperti : NO
Elegant [ Nothing in particular ]
Creative

Unavailable
No
Claudio Sadler, Anna M. Oddone
Claudio Sadler
Debora Masetti


Other informations and details

La fortunata avventura gastronomica del patron di questo ristorante inizia nel 1986 con l'apertura dell'Osteria di Porta Cicca, un piccolissimo locale ubicato nella cerchia dei Navigli di Milano. Nel 1995 l'Osteria viene trasferita di qualche isolato guadagnando in spazio e immagine: nasce il Ristorante Sadler. Leggerezza e creativita' sono le parole chiave della sua originale cucina. La cucina.I sapori e i profumi della cucina si esprimono in accostamenti sempre nuovi, raffinati, rigorosi e inusuali. Creatività, fantasia, capacità di reinventare le tradizioni senza mai tradirle: tutto questo rappresenta lo stile di Claudio Sadler. L'ambiente. Grazie al gioco architettonico di rientranze e sporgenze, il locale è suddiviso in intime salette. Preziosi dettagli in ardesia nera e legno accostati ai luminosi colori di tovaglie e sottopiatti contrastano in modo raffinato l'essenzialità dello spazio.
Prices and votes for Restaurant Sadler
Menu price: mai mult de 70,00 euro (without drinks)
Restaurant Sadler
This restaurant is listed in: :
Veronelli 2002 : 9.5 (98) Italy Hotels : 7 (0) Gambero 2002 : 9 (85) Panorama 2002 : 9 (9) Espresso 2002 : 8.5 (15.5) Michelin 2002 : 9.5 (3) BMW : 9 (4) TCI 2002 : 10 (4) Accademia 2002 : 9 (4)
Between parentheses is the vote as in original gude
Our Vote: 8.94
Open hours and holiday Restaurant Sadler
Holiday : Agosto e 1-12 Gennaio
Closing : Sunday at lunch
Sunday at dinner
Always at lunch

Deschis tarziu: No
Rezervare obligatorie : Yes
Parcare : No

Restaurants in the same zone with Restaurant Sadler
Restaurants in Italy with cuisine Creative
Sadler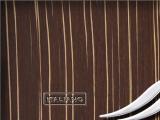 City MILANO
province MI
Sadler
Vote Restaurant Sadler
Add a comment for Restaurant Sadler
Last comments for Restaurant Sadler
There are no comments added.
Italy Restaurants Search
Best restaurants in Italy(rank)

Re Alessio
( 6.50 ) in PICERNO , province PZ

Del Parco Hotel Pollino
( 7.00 ) in VIGGIANELLO , province PZ

La Lanternina
( 7.00 ) in ACERRA , province NA

La Canzone del Mare
( 7.33 ) in CAPRI , province NA

La Primavera
( 7.00 ) in MASSA LUBRENSE , province NA

Trianon da Ciro
( 6.50 ) in NAPOLI , province NA

Zi' Caterina
( 7.00 ) in POMPEI , province NA

Marina Grande
( 7.33 ) in AMALFI , province SA

La Cambusa
( 7.10 ) in POSITANO , province SA

Dell' Hotel Cavaliere
( 7.00 ) in SAN GIOVANNI A PIRO , province SA
The best Restaurants

Il Mandrone
( 7.17 ) in ISOLA DEL GRAN SASSO , province TE

Pina e Gino
( 6.88 ) in BENEVENTO , province BN

Capri Moon
( 7.00 ) in CAPRI , province NA

Il Focolare
( 6.94 ) in CASAMICCIOLA TERME , province NA

Dell' Hotel la Capannina
( 8.00 ) in ISCHIA , province NA
The best Trattorie

Taverna 58
( 7.50 ) in PESCARA , province PE

Miramonti
( 7.00 ) in CAMIGLIATELLO , province CS

Grandinetti
( 7.00 ) in PARENTI , province CS

Il Setaccio Osteria del Tempo Antico
( 6.71 ) in RENDE , province CS

Dell' Hotel Belvedere
( 7.00 ) in BAGNOLI IRPINO , province AV
The best Pizzerie / Pizza

La Guardiola
( 8.00 ) in DIAMANTE , province CS

Da Paolino
( 6.90 ) in CAPRI , province NA

Negombo
( 7.50 ) in LACCO AMENO , province NA

La Cantinella Private Club
( 8.00 ) in NAPOLI , province NA

Le Due Palme
( 7.50 ) in NAPOLI , province NA
The best Wine Bar / Wine shop

Castello Aragona
( 7.50 ) in VASTO , province CH

Excelsior
( 7.00 ) in VASTO MARINA , province CH

Dell' Hotel Barbieri, Oasi di pace
( 7.67 ) in ALTOMONTE , province CS

Europa Lido Palace
( 7.00 ) in ROSSANO , province CS

Dei Cedri
( 7.00 ) in SAN NICOLA ARCELLA , province CS
The best Ethnic Restaurants

Castrum
( 6.00 ) in SQUILLACE , province CZ

La Baita
( 7.17 ) in BOCALE SECONDO , province RC

Buca di Bacco da Serafina
( 6.83 ) in CAPRI , province NA

Damiano
( 7.38 ) in ISCHIA PORTO , province NA

Luigi
( 6.50 ) in POZZUOLI , province NA
Articles
Restaurant owner registration
Login to your account