restaurant complete details in ISEO city, Brescia with Creative cuisine. restaurant Bella Filanda and address Località Clusane, Via Ponta 58, 25049, with chef name with meeting room available and reservation available with parking space and outdoor posts ( terrace ).Complete informations and reservation for restaurant Bella Filanda in city ISEO, province Brescia in Italy
Restaurant Bella Filanda
Address and reservation informations Restaurant
Bella Filanda
Località Clusane, Via Ponta, 58
25049 ISEO(BS)

Telephone Number :+39 30- 989444

Fax : +39 30- 9898640
Localizare pe harta Restaurant Bella Filanda
Ambiance Restaurant Bella Filanda
Restaurant Type
Number of seats

Ambiance
Cuisine
Speciality
Air conditioning
Meeting Room

Restaurant Owner
Chef Name
Maitre Name
Sommelier Name

Restaurant
58 in 1 rooms
Posti aperti : SI
Elegant [ Nothing in particular ]
Creative
Pesce di Mare
Unavailable
1 rooms ;
120 persons





Curiosity

Il locale è ricavato in un'antica filanda

Other informations and details

Splendida panoramica sul lago d'Iseo. Cucina raffinata e stagionale, che non utilizza prodotti congelati.Carta dei Vini di Franciacorta e d'Italia di circa 300 etichette con selezione di ottimi francesi.Servizio 'direttamente a casa'. Tutto questo è la Bella Filanda, una delle new entry di Veronelli, che, nel menù a base di pesce propone anche la Tinca al forno, piatto tipico della zona.
Prices and votes for Restaurant Bella Filanda
Menu price: 30,00-40,00 euro (without drinks)
Restaurant Bella Filanda
This restaurant is listed in: :
Italy Hotels : 7 (0) Espresso 2002 : 8 (14) Veronelli 2002 : 6.5 (0)
Between parentheses is the vote as in original gude
Our Vote: 7.17
Open hours and holiday Restaurant Bella Filanda
Holiday : Gennaio
Closing : Monday at lunch
Monday at dinner

Deschis tarziu: No
Rezervare obligatorie : Yes
Parcare : No

Restaurants in the same zone with Restaurant Bella Filanda
Restaurants in Italy with cuisine Creative
Bella Filanda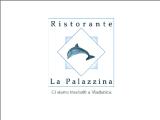 City ISEO
province BS
Bella Filanda
Vote Restaurant Bella Filanda
Add a comment for Restaurant Bella Filanda
Last comments for Restaurant Bella Filanda
There are no comments added.
Italy Restaurants Search
Best restaurants in Italy(rank)

Dell' Hotel Tosco Romagnolo, Paolo Teverini
( 9.00 ) in BAGNO DI ROMAGNA , province FC

Al Britannia
( 8.00 ) in TRIESTE , province TS

Primavera
( 8.00 ) in PONTECORVO , province FR

Il Grottone
( 6.50 ) in ITRI , province LT

Casablanca
( 8.50 ) in LATINA , province LT

La Briciola
( 7.56 ) in GROTTAFERRATA , province RM

Girarrosto Toscano Pietro Bruni
( 7.00 ) in ROMA , province RM

Sora Lella
( 7.43 ) in ROMA , province RM

Di San Cesario
( 7.50 ) in SAN CESAREO , province RM

I Tre Merli
( 7.50 ) in GENOVA , province GE
The best Restaurants

Dell' Hotel Villa Antica
( 7.25 ) in EBOLI , province SA

La Vecchia Compiano
( 6.50 ) in COMPIANO , province PR

Trabaccolo
( 7.00 ) in MISANO ADRIATICO , province RN

La Rosetta
( 6.70 ) in ALATRI , province FR

Al Gambero
( 7.00 ) in IMPERIA , province IM
The best Trattorie

Hybiscus
( 7.00 ) in ISCHIA , province NA

Nonna Bianca
( 7.10 ) in TRECASALI , province PR

Le Colline Ciociare
( 8.56 ) in ACUTO , province FR

La Trota
( 8.25 ) in RIVODUTRI , province RI

Da Franco
( 6.67 ) in MONTE PORZIO CATONE , province RM
The best Pizzerie / Pizza

La Noce
( 7.93 ) in SERRAMAZZONI , province MO

Il Cantiniere Romano de Feo
( 7.17 ) in CIVIDALE DEL FRIULI , province UD

Al Cavallino Bianco
( 8.00 ) in LATINA , province LT

Alfonso al Faro
( 7.00 ) in SAN FELICE CIRCEO , province LT

La Bisaccia
( 7.25 ) in SPERLONGA , province LT
The best Wine Bar / Wine shop

La Grotta
( 7.43 ) in BRISIGHELLA , province RA

Locanda da Cines
( 6.67 ) in CASTELNOVO NE' MONTI , province RE

Antica Maddalena
( 7.00 ) in UDINE , province UD

Il Dito e la Luna
( 7.70 ) in ROMA , province RM

Montevecchio
( 8.00 ) in ROMA , province RM
The best Ethnic Restaurants

Il Rigoletto
( 8.67 ) in REGGIOLO , province RE

La Rosetta
( 6.70 ) in ALATRI , province FR

Antica Osteria Fanti
( 7.64 ) in PRIVERNO , province LT

Dell' Hotel Hilton, La Pergola
( 9.71 ) in ROMA , province RM

Massimo d' Azeglio
( 7.00 ) in ROMA , province RM
Articles
Restaurant owner registration
Login to your account